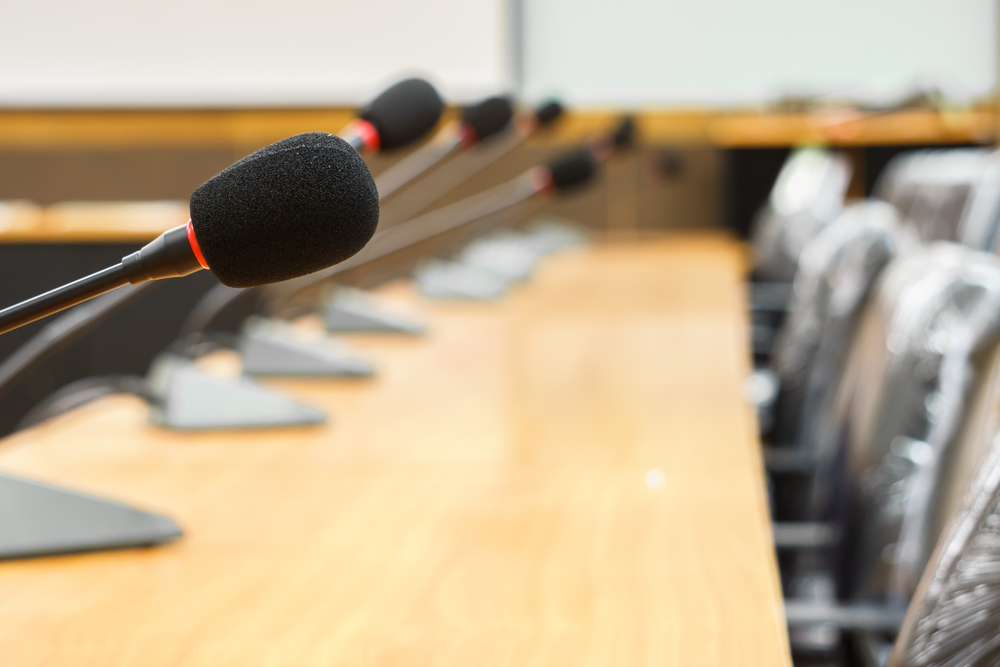 Woodland Community Unit School District #5 Board of Education met Dec. 18.
Here is the minutes provided by the board:
CALL TO ORDER AND ROLL CALL
Recognition of Guests
Illinois State Scholars
Football Coop Recognition
Public Comment
Report from the Unit #5 Education Association
Amending of the Agenda
CONSENT AGENDA
Approval of the open and closed session minutes for the November 18 2019, regular Board of Education meeting
Approval of payment of Unit #5 vendor bills
Approval of monthly Imprest expenditures
Approve Activity Account Report
Approve Treasurer's Report
Approve November Financial and Budget Comparison Reports
Approve November 15, 2019, and December 1, 2019 Payroll Reports.
COMMUNICATION
FOIA Requests
Note(s) from community member
SPECIAL EDUCATION REPORT
BOARD COMMITTEE REPORTS
REPORTS, UPDATES, AND INFORMATIONAL ITEMS
Superintendent's Report
Principal's Report
Assistant Principal's Report
Special Educator Coordinator Report
Technology Director's Report
Facilities Director's Report
Athletic Directors' Report
Transportation Report
Food Services Report
OLD BUSINESS
Approval of 2020 Property Tax Levy
Update and discussion on Resource Officer and School Nurse for 2020-21
NEW BUSINESS
Discussion on the various school board convention seminars attended by board of education members at the 2019 school board convention
Approval of School Report Card
Approval of Sexual Harassment Policy for Board of Education in accordance with PRESS update
Approval of Abatement Resolution
Update on Band Initiative
Approval of School Improvement Plan for Title 1003A Grant
Approval of Threat Assessment Procedure Plan and Threat Assessment Team
Discussion on Livingston County Board of Review Notices
EXECUTIVE SESSION
The appointment, employment, compensation, discipline, performance, or dismissal of specific employees of the public body or legal counsel for the public body, including hearing testimony on a complaint lodged against an employee of the public body or against legal counsel for the public body to determine its validity. 5 ILCS 120/2(c)(1).
Collective negotiating matters between the public body and its employees or their representatives, or deliberations concerning salary schedules for one or more classes of employees. 5 ILCS 120/2(c)(9)
Discussion of minutes of meetings lawfully closed under the Open Meetings Act, whether for purposes of approval by the body of the minutes or semi-annual review of the minutes as mandated by Section 2.06. 5 ILCS 120/2(c)(21).
Student disciplinary cases. 5 ILCS 120/2©(9)
ACTION ITEMS AFTER EXECUTIVE SESSION
Approve Executive Session Minutes
Approval of resignation of HS Physical Education and Drivers Education Teacher effective December 20, 2019
ANNOUNCEMENTS
President Prerogative
Future Meetings
ADJOURNMENT
https://drive.google.com/drive/folders/16_YxyNKKQ1lUtImHI9YLieh-SC-sg2D3