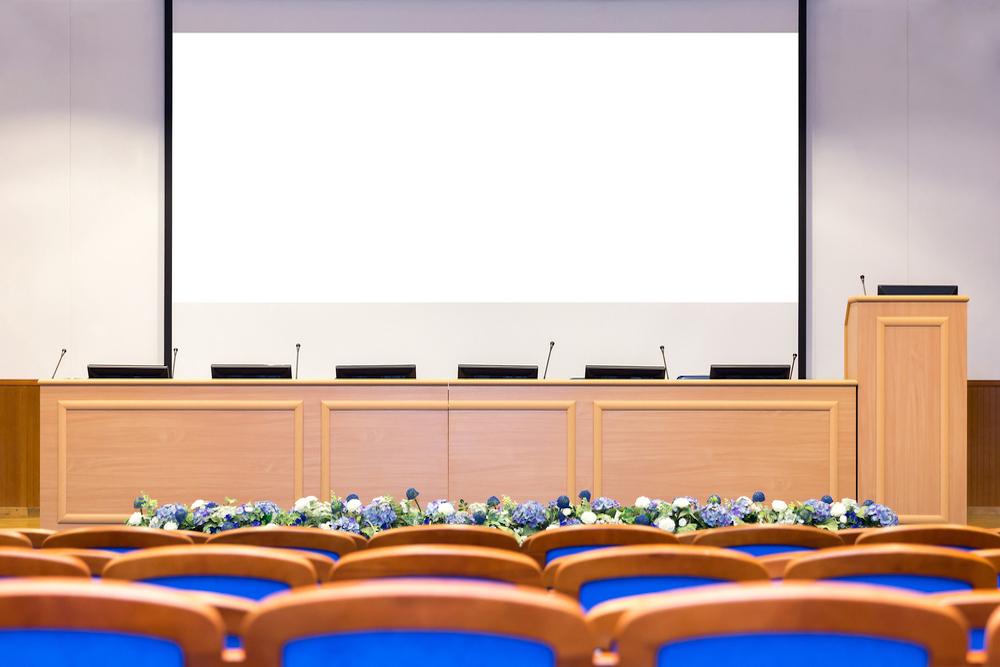 City of Bloomington City Council met Aug. 26.
Here is the agenda provided by the council:
1. Call to order
2. Pledge of Allegiance to the Flag
3. Remain Standing for a Moment of Silent Prayer
4. Roll Call
5. Recognition/Appointments
Appointments approved by City Council at the August 12, 2019 meeting.
i. Appointment of Brittany Burton to the Citizens' Beautification Committee.
ii. Appointment of Jeffrey Pitzer to the Cultural Commission.
iii. Appointment of Betty Middleton to the Bloomington Housing Authority.
iv. Appointment of Colton Sylvester to the John M. Scott Health Care Commission.
v. Appointment of Ed Breitweiser to the Transportation Commission.
6. Public Comment
7. Consent Agenda
A. Consideration and action to approve Bills, Payroll, Electronic Transfers, and Procurement Card Purchases in the amount of $6,048,241.33, as requested by the Finance Department. (Recommended Motion: The proposed Bills, Payroll, Electronic Transfers, and Procurement Card Purchases be approved.)
B. Consideration and action to 1) approve the purchase of one (1) 2019 Dodge Grand Caravan from National Auto Fleet Group of Watsonville, CA., in the amount of $29,752.14, using Sourcewell (Contract #120716-NAF, exp. 9/5/2019), and 2) approve the transfer of 2005 Dodge Grand Caravan (Unit 82) to Information Services, as requested by the Public Works Department. (Recommended Motion: The proposed Purchase and Transfer be approved.)
C. Consideration and action on a Bid from William Masters Inc. for installing new emergency backup generators at Fire Stations 1, 3 and 4 through BID #2020-08, as requested by the Fire and Facilities Management Departments. (Recommended Motion: The proposed Bid and Contract be approved.)
D. Consideration and action to accept the alternate bid for Hydrofluosilicic Acid (fluoride) water treatment chemical from Mosaic Global Sales, LLC., and approve the contract, as requested by the Public Works Department. (Recommended Motion: The proposed Bid be accepted, and the proposed Contract be approved.)
E. Consideration and action to adopt an Ordinance Approving the First Amendment to the Contract Between the City of Bloomington and Tim Gleason and Establishing the Salary of the City Manager and Making Retroactive Salary Adjustments, as requested by the City Council. (Recommended Motion: The proposed Ordinance be approved.)
F. Consideration and action on a Contract with SCADAware Inc., for SCADA Maintenance Services (RFQ #2020-07), in the amount of $2,000,000.00, for a five-year period, as requested by the Public Works Department. (Recommended Motion: The proposed Contract be approved.)
G. Consideration and action on a Towing Contract with Joe's Towing & Recovery for 10,000 GVW and Under, for a period of three (3) years with up to two (2) additional twelve (12) month extensions (based on satisfactory performance ratings), as requested by the Police Department. (Recommended Motion: The proposed Contract be approved.)
H. Consideration and action to approve an Agreement with Corrective Asphalt Materials, LLC., as a Limited Source for the FY 2020 Pavement Preservation Program, in the amount of $419,887.60, as requested by the Public Works Department. (Recommended Motion: The proposed Agreement be approved.)
I. Consideration and action on an Application for Jay Goga Inc. d/b/a Illini Liquor, to be located at 2402 E. Oakland Ave., Suite 6, requesting a Class PAS (Package, All Types of Alcoholic Liquor, and Sunday Sales) liquor license, which would allow the sale of all types of packaged alcoholic liquor for consumption off premises seven (7) days a week, as requested by the City Clerk Department. (Recommended Motion: The proposed Application and License be approved.)
J. Consideration and action on an Ordinance Suspending Portions of Section 701 of Chapter 31 and Section 26(d) of Chapter 6 of the City Code Prohibiting Alcohol on Public Property as They Pertain to the Davis Lodge at Lake Bloomington on September 6, 2019, to Allow Moderate Consumption of Alcohol for the Sunken and Hites Wedding Reception, as requested by the City Clerk Department. (Recommended Motion: The proposed Ordinance be approved.)
K. Consideration and action on an Ordinance Suspending Portions of Section 701 of Chapter 31 and Section 26(d) of Chapter 6 of the City Code Prohibiting Alcohol on Public Property as They Pertain to the Davis Lodge at Lake Bloomington on September 28, 2019, to Allow Moderate Consumption of Alcohol for the Bothast and Erwin Wedding Reception, as requested by the City Clerk Department. (Recommended Motion: The proposed Ordinance be approved.)
8. Regular Agenda
A. Consideration and action on an Ordinance Approving a Real Estate Contract with the Boys & Girls Club of Bloomington-Normal for the Sale of Property Near 407 East Erickson Avenue in Bloomington, as requested by the Administration Department. (Recommended Motion: the proposed Ordinance be approved.) (Brief overview and presentation by Tim Gleason, City Manager, 10 minutes; and City Council discussion, 10 minutes.)
B. Consideration and action to approve: (1) An Ordinance Amending Chapter 7 of the City Code to Implement New Video Gaming Licensure Requirements within the City; and (2) An Ordinance Setting a Date for Acceptance of Video Gaming License Applications, both as requested by the Administration Department. (Recommended Motion: the proposed Ordinances be approved.) (Brief overview by Tim Gleason, City Manager; presentation by Jeff Jurgens, Corporation Counsel, 5 minutes; and City Council discussion, 10 minutes.)
9. City Manager's Discussion
A. Finance Director's Report
10. Mayor's Discussion
11. Council Member's Discussion
12. Executive Session – Cite Section
13. Adjournment
https://www.cityblm.org/Home/ShowDocument?id=22495