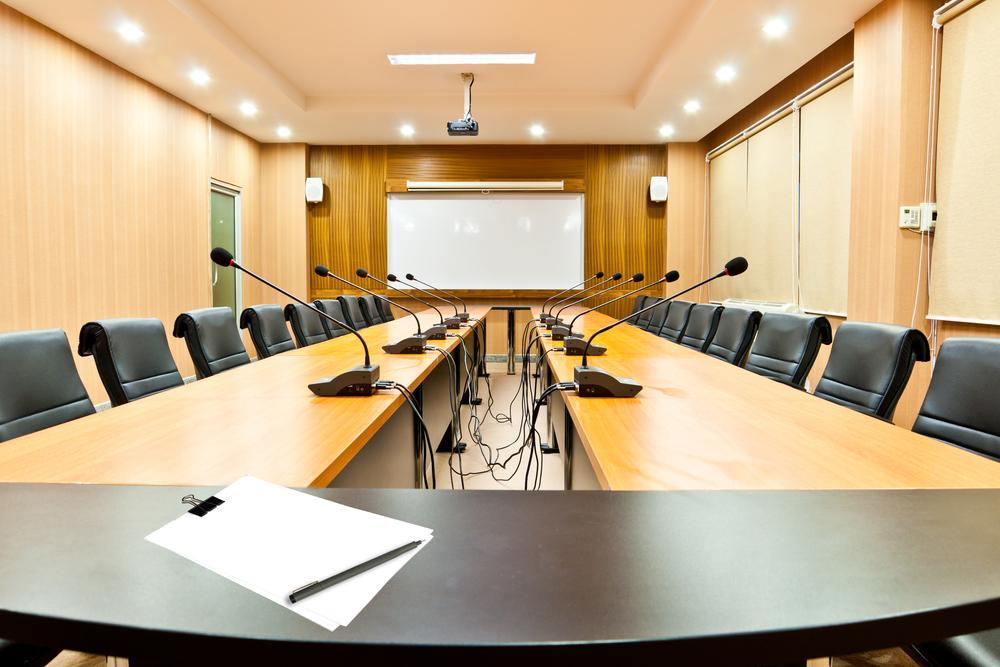 Woodland Community Unit School District #5 Board of Education met Jan. 15.
Here is the agenda provided by the board:
CALL TO ORDER AND ROLL CALL
Honoring of distinguished guests
Public Comment
Report from the Unit #5 Education Association
Amending of the Agenda
CONSENT AGENDA
Approval of the open and closed session minutes for the December 18, 2019 Regular Board of Education meeting
Approval of payment of Unit #5 vendor bills
Approval of monthly Imprest expenditures
Approve Activity Account Report
Approve Treasurer's Report
Approve December Financial and Budget Comparison Reports
Approve December 15, 2019 and January 1, 2020 Payroll Reports.
COMMUNICATION
FOIA Requests
Note(s) from community member
SPECIAL EDUCATION REPORT
BOARD COMMITTEE REPORTS
REPORTS, UPDATES, AND INFORMATIONAL ITEMS
Superintendent's Report
Principal's Report
Assistant Principal's Report
Special Ed Coordinator's Report
Technology Director's Report
Facilities Director's Report
Athletic Directors' Report
Transportation Report
Food Services Report
OLD BUSINESS
NEW BUSINESS
Presentation by ESG Regarding Gym Floor Renovation Update and HVAC Update
Update on School Nurse
Discussion and possible approval of 2020-21 Woodland CUSD #5 School Calendar
Approval of ESP Seniority List for the 2019-20 school year
Approval of Certified Seniority List for the 2019-20 school year
Discussion on updates of Board of Education Goals
Discussion on Board Planning Session and possible approval of date and time
Discussion on fee schedules for 2020-21
Discussion and possible approval of Key Club overnight trip
Approval of Board Policy Handbook in accordance with PRESS
Approval of School Maintenance Grant application for $50,000 matching grant
EXECUTIVE SESSION
The appointment, employment, compensation, discipline, performance, or dismissal of specific employees of the public body or legal counsel for the public body, including hearing testimony on a complaint lodged against an employee of the public body or against legal counsel for the public body to determine its validity. 5 ILCS 120/2(c)(1).
Collective negotiating matters between the public body and its employees or their representatives, or deliberations concerning salary schedules for one or more classes of employees. 5 ILCS 120/2(c)(9)
Discussion of minutes of meetings lawfully closed under the Open Meetings Act, whether for purposes of approval by the body of the minutes or semi-annual review of the minutes as mandated by Section 2.06. 5 ILCS 120/2(c)(21).
ACTION ITEMS AFTER EXECUTIVE SESSION
Approve Executive Session Minutes
Approval of Physical Education and Health teacher for remainder of the school year
Approval of Long-Term Science Substitute Teacher
Discussion and possible approval of superintendent's evaluation
Discussion on school programs and staffing for 2020-21 school year
ANNOUNCEMENTS
President Prerogative
Future Meetings
Possible Board Planning Session Wednesday, February 12, 2019 6:30 PM
ADJOURNMENT
https://drive.google.com/drive/folders/16_YxyNKKQ1lUtImHI9YLieh-SC-sg2D3