Atlanta, Illinois, library accused of shoddy bookkeeping or worse
Maliwhite10 / CC BY-SA 3.0
The Edgar County Watchdogs (ECW) are calling for an independent audit of the Atlanta (Illinois) Public Library's books after reviewing its reports to the state comptroller.
On the ECW's Illinois Leaks website, co-founder Kirk Allen listed what he called numerous errors in the last three years in financial filings by the library.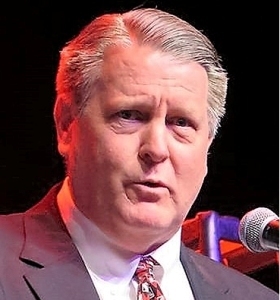 Kirk Allen, Edgar County Watchdogs
"Board member Thomas is listed not only as the contact person for the library but is also listed as the Chief Executive Officer, Chief Financial Officer, and Purchasing Agent," Allen wrote. "Of interest is the fact he is not, and best we can tell never has been the Chief Executive Officer. The filing instructions are quite clear on this section."
Allen also posted that after two years listing no debt, the library reported $187,958 in "contractual commitments" for 2016.
"The reason this number jumped out at us was that we could not find anything in the minutes for that year that point to a contractual commitment of $187,958.00," Allen wrote. "We concede that this number may not be false reporting, but if in fact, it is accurate, there are no minutes reflecting any kind of a vote for the library to take on this contractual commitment."
The library also allegedly paid $48,666 in salaries to five part-time employees but offered no evidence of making state and federal tax payments on those salaries.
More News