Education group honors Barickman, TMA gives him perfect scorecard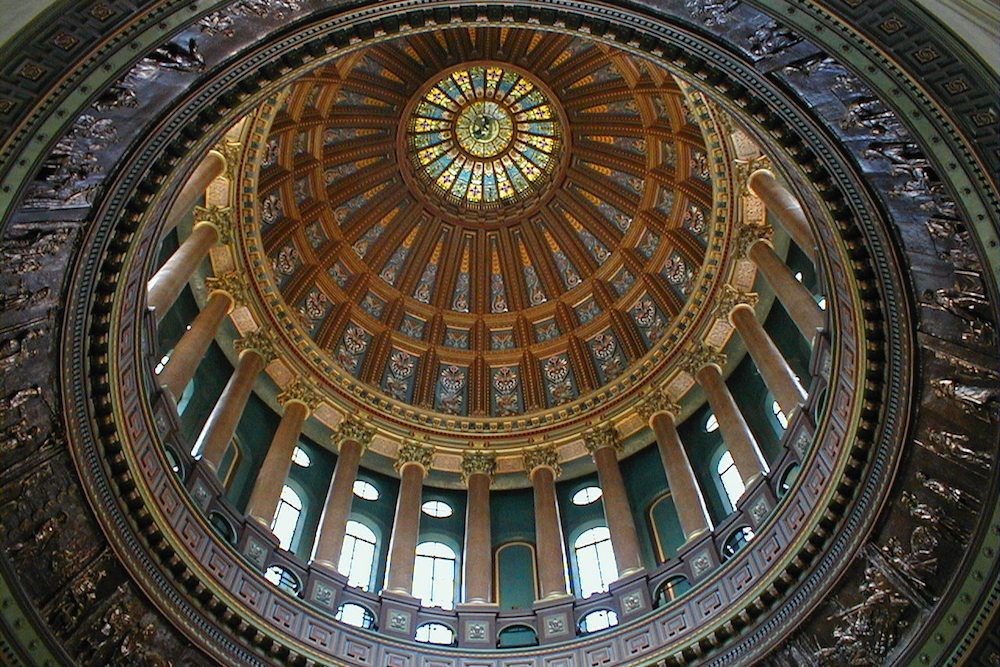 Illinois State Capitol | By Agriculture at English Wikipedia - Original uploader was Agriculture at en.wikipediaTransferred from en.wikipedia to Commons by Druffeler using CommonsHelper., CC BY-SA 3.0, https://commons.wikimedia.org/w/index.php?curid=10113961
State Sen. Jason Barickman's (R-Bloomington) work in education funding reform has netted him the "Friend of Education" award from the Illinois Association of Regional School Superintendents (IARSS).
In an Illinois Senate Republican Caucus press release, Barickman was singled out for promoting an evidence-based model for school funding. He was feted during his regularly scheduled fall Youth Advisory Council meeting on Nov. 8 in Normal, a gathering that offers students from his district the chance to make legislative suggestions.
Jason Barickman
"IARSS recognizes individuals that work to advance educational opportunities for all students in the state of Illinois and Sen. Barickman is most deserving of our Friends of Education Award in 2018," said Regional Office of Education #17 Superintendent Mark Jontry, who presented Barickman with the award. "His tireless efforts to enact evidence-based funding reform ensures that every district has the adequate resources to provide the best possible educational opportunities for their students. Senator Barickman's Youth Advisory Council program is another example of how he engages students directly to provide them a better understanding of how our legislative process works in Illinois. He truly is a friend of education."
The Republican Caucus also noted that Barickman was recently recognized by the Technology and Manufacturing Association (TMA) as just one of two state senators with a 100 percent rating for their voting records.
"Manufacturers are a major part of the Illinois economy, providing good-paying jobs and economic development for our communities," Barickman was quoted in the release. "It's an honor to be recognized for my work in trying to help grow our manufacturing base and our state economy."
Barickman now has an overall 92 percent lifetime rating from TMA.
"Senator Jason Barickman's voting record demonstrates an understanding of the importance of economic growth and expansion of career choice in Illinois, especially when it comes to manufacturing," Steve Rauschenberger, president of TMA, was quoted in the Caucus's release. "Senator Barickman is standing up against the intrusive state regulations that are holding back the growth of our business environment."
Want to get notified whenever we write about
Illinois State Senate
?
Next time we write about Illinois State Senate, we'll email you a link to the story. You may edit your settings or unsubscribe at any time.
Sign-up for Alerts
Organizations in this Story
More News