Barickman argues that override will further school funding crisis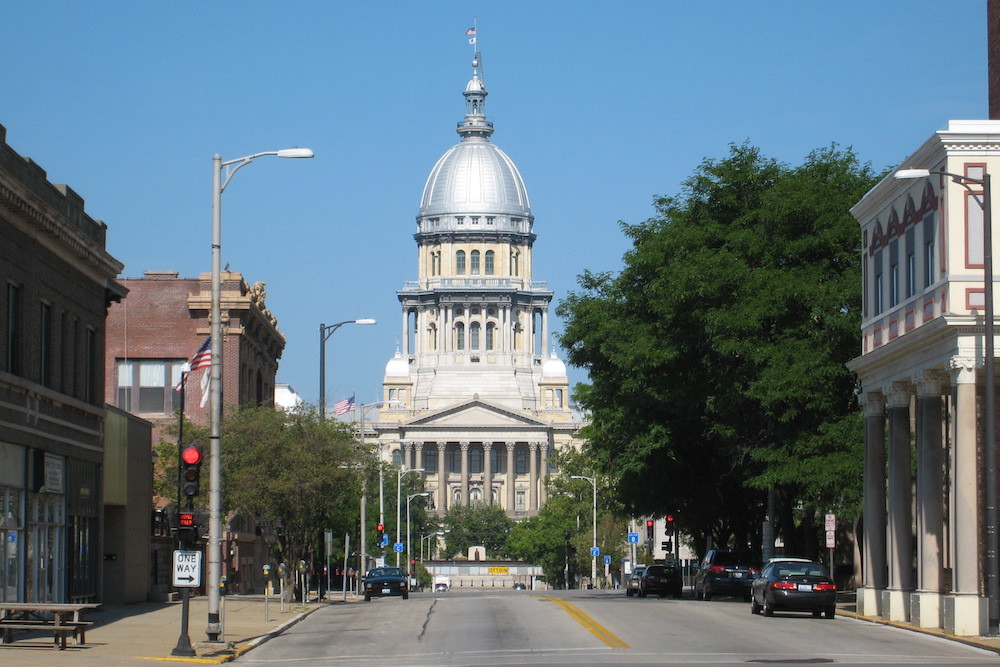 By Éovart Caçeir at English Wikipedia, CC BY-SA 3.0, https://commons.wikimedia.org/w/index.php?curid=10535377
The Illinois Senate voted on Sunday to override Gov. Bruce Rauner's amendatory veto of Senate Bill 1 despite heavy opposition from Republicans, who have called the bill a broken school funding formula that favors Chicago over the rest of the state.
During debate over SB1, Sen. Jason Barickman (R-Bloomington) asserted that the bill is not a solution to the state's education funding crisis.
State Senator Jason Barickman, (R-Champaign) | http://www.ilga.gov/senate/Senator.asp?MemberID=2018
"The goal of both sides of this debate is to fix an outdated and broken school funding formula and to address the inequities of the system that exist as a result of that broken formula," Barickman said. "SB1 does not represent the solution that our state and our school and schoolchildren need because it does not address the inequities that could be addressed through a bipartisan solution to this issue."
The Senate spent close to an hour hearing from both parties before voting to override Rauner's veto, which he issued on Aug. 1. The bill's journey to the governor's desk was marked by a two-month delay as Senate Democrats sat on it after its May passage, ostensibly fearing the veto. Rauner called a special session in the later half of July to get the bill moved along.
On July 31, the last day of the special session, Senate President John Cullerton (D-Chiago) sent SB1 to Rauner, who immediately issued his amendatory veto to remove provisions he saw as overly favorable to Chicago Public Schools.
The Senate voted to override his veto 38 to 19.
Senate Minority Leader Bill Brady (R-Bloomington) argued during debate that the education funding crisis could have been avoided if negotiations continued. The bill in its current form does little to help Illinois, Brady claimed.
"We're here on Sunday because we failed to act," Brady said. "As important as it is … to realize the importance of the legislation, I think it's important to realize that the governor [and everybody here] is here to do what is right for the students in the state."
Barickman shared similar sentiments, citing a lack of good faith negotiations and saying that without them, the impasse will continue.
"If both sides engage in good faith negotiations, we could fix this issue today," Barickmand said. "We wouldn't have to have this vote today. As Republicans, we stand ready to work with Democrats on this issue to come to an agreement, to end the impasse and to provide to our schools and our schoolchildren the certainty that they need as we move into the fall school year."
Sen. William Sam McCann (R-Jacksonville) was the only Republican to vote to override.
The House could vote on SB1 as soon as Wednesday, when it is scheduled to reconvene. The original version of the bill passed the House on a vote of 60-52 in May, but the chamber will need 71 votes to override Rauner's veto.
Get notified the next time we write about Illinois State Senator Bill Brady!
Organizations in this Story
2203 Eastland Dr
Bloomington, IL - 61704
More News