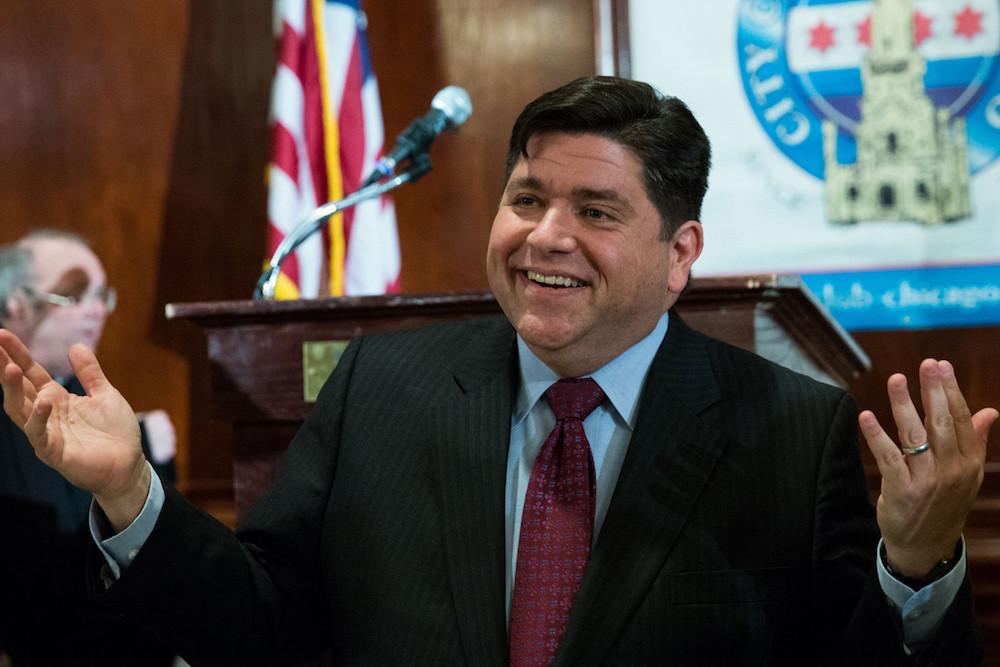 Gov. J.B. Pritzker
In assessing Gov. J.B. Pritzker's handling of contract negotiations with state union workers, McLean County conservative activist Chris Gramm says that Democrats are merely doing what they always do.
"This is business as usual for Democrats," Gramm told the McLean County Times of reports that the new governor has offered pay hikes and other concessions that include more time off work, enhanced family leave and a one-time cash stipend of $2,500 to American Federation of State, County and Municipal Employees (AFSCME) Council workers as part of ongoing talks. "They are lining their friends' pockets and ignoring the rest of us."
Over the next four years, the proposed pay hikes are slated to total just under $7,000 apiece, raising the salary of the average state worker to just under $67,000. With the two sides having proved unable to reach agreement on a new deal over the last four years, reports are that union leaders have celebrated the breakthrough by sending out a letter to members touting the proposal as "much better than the one they might have seen under the state's former executive," Republican Gov. Bruce Rauner.

McLean County attorney Chris Gramm
Gramm said it typifies how Pritzker seems more concerned with appeasing the politically connected than with serving the greater population of Illinois.
"He's ignoring what's best for the state," Gramm, a McLean County attorney, said. "I'm not sure the state has enough money to pay for everything they're doing."
Meanwhile, Wirepoints reports that in 2015 state workers in Illinois were already among the highest paid in the country with some retirees earning pensions almost as high as $2 million. Gramm sees the new deal now being proposed as all but guaranteeing the state will continue to struggle with the issue of rising outmigration.
"I imagine it will just get worse," he said.